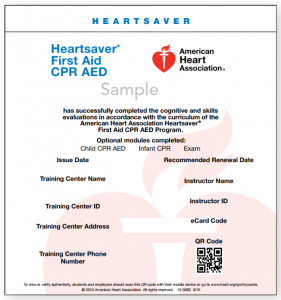 A month or so ago I saw a post in a local Facebook group from the Albacore Museum, they were looking for a donated or loaned manikin to display some recently donated uniforms. The museum is located at Albacore Park on Market St Extension in Portsmouth, NH. It's a small but nice museum and you can tour an actual submarine – the U.S.S. Albacore. Dating myself here, but I remember when they dug up Market Street Extension to float the submarine in to create the park.
Since I've been recently adding to my inventory, I reached out to them. Temporarily I loaned them the torso of a Prestan manikin. It was smaller than what they were looking for and I think they were hoping to keep it. But I told them I'd find them something better that they could keep. They were looking for just a manikin torso to display some recently donated uniforms from a local sailor who had perished when the U.S.S. Thresher sank off the coast of Cape Cod.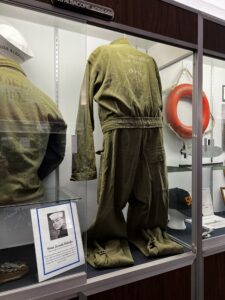 If you're interested in Naval History, you can read about the U.S.S. Thresher on the Navy's History Website. The Thresher was commissioned and sailed out of the Portsmouth Naval Shipyard and unfortunately had an emergency and sank, taking her crew with her. Annually the City of Portsmouth and the Portsmouth Middle School Band have a ceremony just before Memorial Day at Prescott Park, overlooking the Portsmouth Naval Shipyard and there is a Memorial for the Thresher crew located in Kittery, ME.
Recently I received some donated equipment, which included a very well used Resusci Anne torso manikin. This manikin was extremely well used, and would never really be able to be used in a class. But I really didn't want to put her in a dumpster either. So I contacted the nice folks at the Albacore Museum.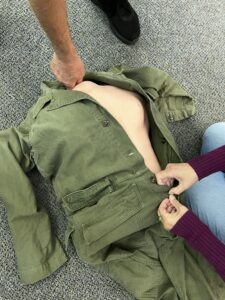 They were thrilled that we could donate a manikin they could keep. It was snug fit, but they were able to place the uniform on her and install her in their display case.
When the weather is a little cooler we'll come back to tour the museum and the submarine. We visited years ago when the kids were little, and touring a submarine in the summer is not for the faint of heart as it is HOT inside. Most likely very similar to what our sailors experience. I'm thrilled to give this Resusci Anne a new purpose and job to perform. She was used for decades to teach life saving skills and now can proudly wear an historical naval uniform to educate viewers on the life of a local submariner.
A new purpose for an old Resusci Anne
Over the past few months I have been switching over to the new eCards from the American Heart Association. They're digital, can be emailed directly to the class participant, and everyone receives their certification card a lot more quickly.
There are a few steps each recipient needs to take to claim their card though, so I'll go through all the steps here.
It starts off with the roster. When you arrive for your class you need to print your name and email address clearly on the roster form. Also fill in your address and phone number. Your instructor might not need your mailing address, but a phone number is helpful. I know if I can't read your email address I might need to call you to confirm it so I can send you your eCard.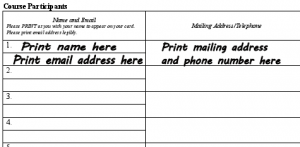 After the course, your instructor needs to submit the roster to their AHA Training Center or Training Site to have the card issued. I issue my own cards on behalf of my Training Center, and I usually do them within a few days of successful course completion.
You'll receive an email from ecards@heart.org with a link to your card. This link will take you to a Student Profile webpage, please make sure all your information is listed correctly on this page. If it is not contact your instructor right away to have it corrected. Updates can be made later, but it's best to do them right away. You will create a login and password after viewing this information. This will give you access to log in to re-download or email your eCard at any time until the card expires.
After you create your login and accept the terms and conditions of the site you'll receive a survey. It's up to you if you want to fill it out or not, there are links to submit or skip the survey at the end.
After the survey your eCard will display. There are 2 versions; a certficate and a card. You can download, print or email your cards from this screen.
The card looks pretty much like your previous paper card, except it has a QR code on it. The certificate has the corresponding QR code and a certificate number. Your employer or anyone needing to verify if your card is valid or not can scan the QR code or verify your certificate number at https://ecards.heart.org/student/myecards. You can also visit this site and login to view or re-download your card whenever you want. It's important to note, no one can verify your card if you have not claimed it. So you need to do all of the above steps.
And that's how the new AHA eCards work!
A few important notes and hints:
Your instructor cannot claim your card for you. Nor can they print it off for you. They can't even view it online until you claim it.
The card has to be sent to the course participant. It can't be emailed to your employer.
If you do not receive your eCard within a week or two, email your instructor. Some firewalls may block the eCard email or your email address may not have been clearly printed on the roster form. The eCard website does not notify the instructor if an email bounces or is blocked.
If you do not have an email account, the AHA recommends creating a free account such as gmail, hotmail, outlook, or yahoo.
If you do not have access to a printer, the AHA recommends printing at your local library.
If you're printing the eCard to put in your wallet, use thicker paper so it will hold up longer.
Email a copy to yourself. Open and download on your phone so you'll have a digital copy with you wherever you go.