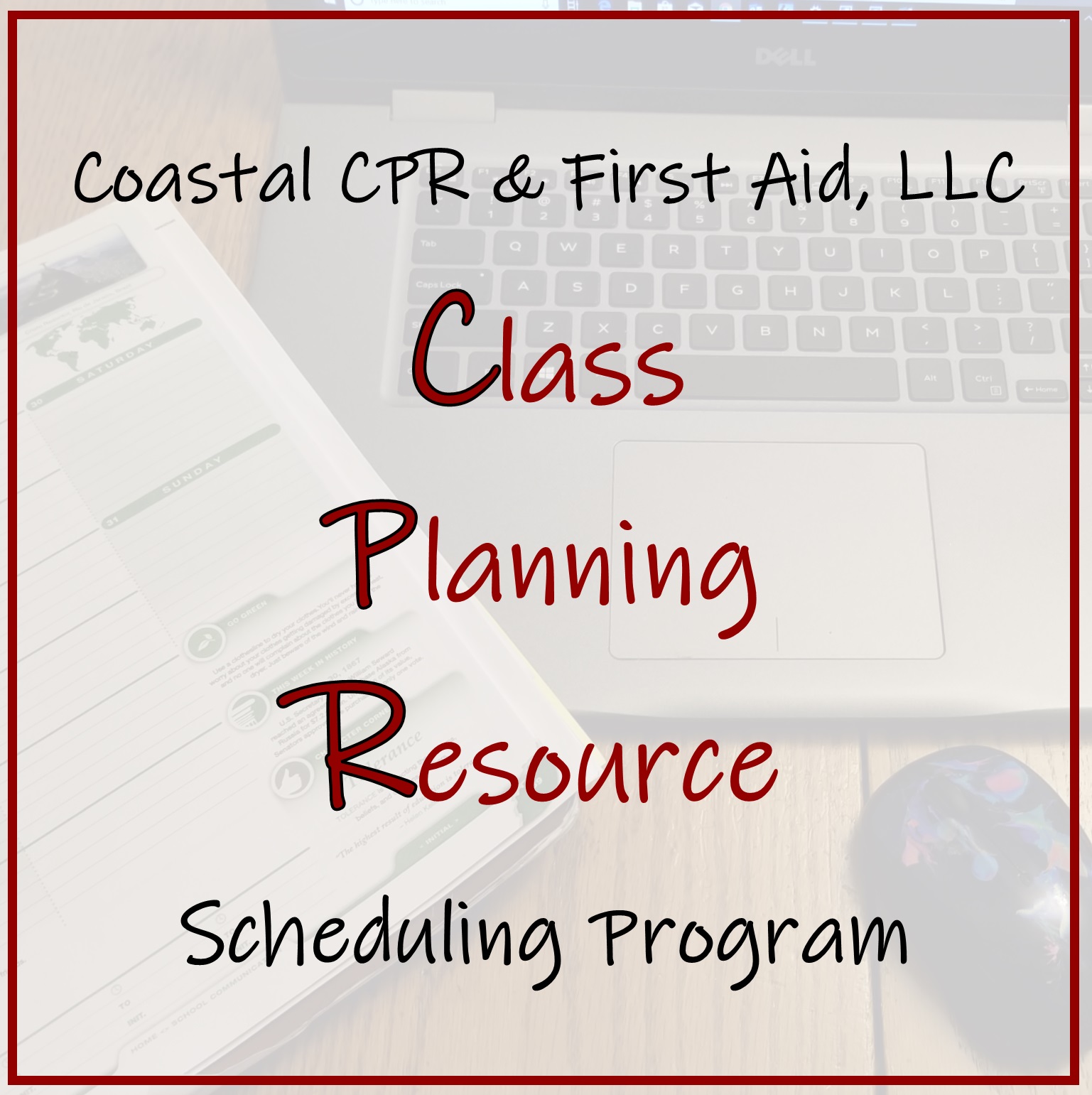 A program for businesses and organizations
to help plan and schedule training for staff and volunteers.
Maybe you have a large staff, or a lot of turnover. Possibly you have a number of volunteers helping you out. Either way, you've got people who need current CPR AED, First Aid, or BLS certifications. Planning and scheduling training dates can be cumbersome and it's easy to lose track of when everyone's certifications lapse. The Coastal C.P.R. Class Planning Resource Scheduling Program can take the stress out of class planning and scheduling. And there's no extra cost!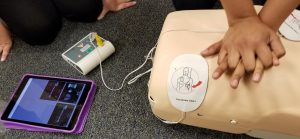 How it works:
Classes are scheduled in advance based on your training needs. We'll review how many staff you need to train annually to plan a training schedule that spaces those classes out over a year. Spacing your training means certifications do not all lapse at the same time and makes it easier to schedule your staff to attend classes.
If you are an organization that I provide training for I'll take a look at what we've done over the past few years and create a training schedule for you to review.
If you're a new organization we'll have a discussion to determine your training needs.
Staff and volunteers who miss their scheduled class can attend a comparable class within 2 months at Coastal CPR & First Aid's Hampton, NH classroom at no additional cost.
What it costs:
There are no additional course charges or fees for this program! Standard course charges apply for all scheduled classes.
For classes scheduled for your organization at your location or in my Hampton classroom there is a base rate that includes the first 4 class participants. The base rate charge is the same if there is 1 participant or 4. There is a per person charge for each additional participant who attends the class after the initial 4 participants.
For classes you are scheduling your staff or volunteers to attend that are on my regular course schedule they will be billed the standard course charge.
Course charges vary depending upon the class. Standard classroom course charges are posted on my Class Schedule page. Please contact Gail for on-site course pricing.
Course payment is due by the date of the class. Organizations with an established business relationship with Coastal CPR & First Aid, LLC can elect to receive a paper or credit invoice for payment after the class. However Certification eCards are not issued until course payment has been received. Some courses, such as blended or eLearning courses, may require a course deposit.
Want more information or want to register?
If you have questions or would like to sign up for the Course Planning Resource please fill out this form and Gail will be in touch.