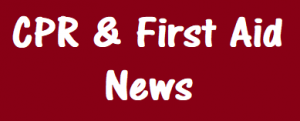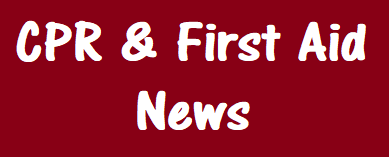 Today I am resuming my regular class schedule. However, there will be several restrictions and guidelines in place to keep everyone safe and healthy.
What I have done to keep the classroom safe for all to participate:
Max class size is now 4 participants. This allows us all to maintain a minimum of 6′ of social distancing at all times.
All class participants will wear gloves and face masks are provided.
No one shares equipment. Everyone will have their own station with their CPR manikins, BLS or CPR AED supplies and/or First Aid supplies.
All skills are practiced on the manikins or on yourself. There will be no pairing up with a partner to practice a skill.
Prior to your class:
If you are sick, feeling sick, have been exposed to someone who is sick – email me ASAP and I'll reschedule you to a later class. You should quarantine for 14 days.
If you recently traveled from another state to live in NH – email me ASAP and I'll reschedule you to a later class. You should quarantine for 14 days.
When you arrive for your class:
Please go straight back to the restroom and wash your hands.
After handwashing proceed to one of the long tables and put on a pair of gloves.
Masks are also provided for your comfort and safety. You can choose from a disposable mask that you'll keep or a cotton mask that I will collect after the class. Although if you want to keep the cotton mask feel free to make a donation so I can keep sewing and donating more masks. (More info on my mask-making in my April 6th update.)
Please sign the digital roster on the laptop on one of the long tables.
Then take a seat at one of the stations set up in the room
You should receive a registration reminder email the day before or the day of the class. If you aren't sure which class you have been rescheduled to please email me and I'll look it up for you. You can also log in to the registration software using the login you created when you first registered.
When looking at the class schedule you may see classes listed that have closed registration even if there are seats listed as available. I am keeping a close eye on registrations to limit the number of participants in the classroom. Since students can register a variety of ways I will close class registration once 4 participants are registered for that class time.
If you would prefer to reschedule to a later class please check the class schedule to see future dates – the schedule is posted into September. Just email me the date you want to register to and I will transfer you. This is easier than you creating a second registration.
If you would prefer to reschedule a classroom course or classroom skills session to a blended class with remote skills session please email me. I can transfer you, there is just a few extra steps I need to take. Please check the Remote Skills Verification page for more detailed information on this option.
These guidelines and restrictions have been put in place following the recommendations of the American Heart Association, American Safety & Health Institute, the Centers for Disease Control, and the State of New Hampshire. Here are links to their recommendations:
Centers for Disease Control guide on how to protect yourself
American Heart Association Training Memo on COVID-19
American Safety and Health Institute Memo on COVID-19 for Training Centers
American Safety and Health Institute Memo on COVID-19 for CPR and First Aid Providers
Updated American Heart Association Interim Guidelines on Card Extensions During COVID-19
NH Emergency Orders
NH Stay at Home 2.0
I look forward to a safe return to teaching you life saving skills! If you have any questions about your upcoming class please don't hesitate to email me.
Health & Safety Update 5/4/2020