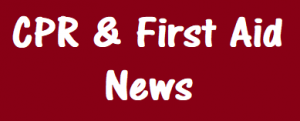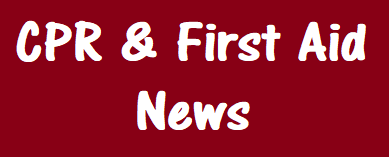 This past June the American Heart Association published 2 studies, and the results were sobering. Most employees would not know how to handle a cardiac arrest emergency because they do not have access to CPR and First Aid training at work. More frightening was that half of all workers surveyed did not know where their workplace AED was located, the largest percentage of those not knowing were hospitality workers.
The AHA is strongly advocating for workplace training in CPR and First Aid. American Workers Unprepared for Workplace Cardiac Emergencies, Surveys Find was posted on the AHA website last June. Untrained employees may be relying on their co-workers for help, assuming that they might have a taken a class outside of their workplace.
It's kinda scary if you think about it. You might be trained, but who will help you if you become injured or collapse at work or when traveling? At a bare minimum everyone should know at least where to find their workplace AED. If you've been in my class you probably know that I'm an AED geek, I look for the AED everyplace I go. I think of it like a Murphy's Law insurance policy, if I know where it is that lessens the chances I may need to use it. But it can also save valuable time if I know where to send someone or get it myself if it is needed.
The majority of participants in my Heartsaver courses are attending because they need certification for work. Some are sent to my classes by their workplace, but most are left to find and take a course on their own. In each class I ask who has an AED and if they know where it is. Fortunately most know where to find it, for those who don't it becomes their unofficial homework assignment – find out where your AED is at work.
The best way to manage a cardiac arrest emergency at work is workplace training. Like many other instructors, I travel to businesses, schools, and organizations to provide courses. You can find out more information about the courses I provide on my scheduling course at your location page.
If you're looking for a course on your own you can check out my upcoming classes calendar or you can find a course on the AHA website.
Are you prepared for SCA at work?