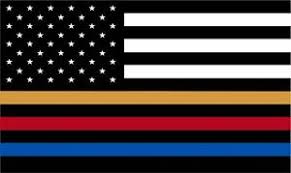 When an emergency happens we call 911. Most of us think of the police officers, firefighters, EMT's, or deputies who will be responding to help to help us when we dial 911. We're thankful every day that we have our Emergency Responders to help us when we need it. But sometimes we forget the Emergency Dispatchers we speak to when we're frightened, in pain, angry, or desperate for help or a voice to talk to. They're the hidden help – the person you speak to but never see. And this is their week.
The second week of April is National Public Safety Telecommunicators Week. Dispatchers are the voice over the phone or radio. They're the folks you never see but are the critical link in providing help when you need it.
They tell you how to provide First Aid or CPR over the phone. They calmly take multiple calls for motor vehicle accidents, and they instruct you to evacuate your home when there is a fire. They dispatch police officers, fire apparatus, and ambulances to where they need to go and dispatch or call for assistance and mutual aid when more help is needed. In between all this they also give directions, take calls for barking dogs, calm and get help for someone who is suicidal, and politely log the calls from the not-so-polite people who want to complain that their tax dollars are not being used appropriately. They are also running computer searches to find vehicle information for a missing person and criminal record checks for investigations, all while still taking phone calls and dispatching units on the radio.
They work long shifts rarely leaving the desk and are wearing headset, don't stray more than a few feet from the phone, and are plugged into their computers and radios to make sure their responders are safe in their jobs. They are often out of site of the public eye and perform critical time-sensitive work that the public often does not see.
This is their week.
Telecommunicators are Emergency Dispatchers. Whether they work for a local department, regional dispatch center, or for a 911 center. They are the thin gold line that supports all our Emergency Responders and are that first critical link when you call for help.
For more information you can visit the National Public Safety Telecommunicators Week website at: www.npstw.org
National Public Safety Telecommunicators Week 2018