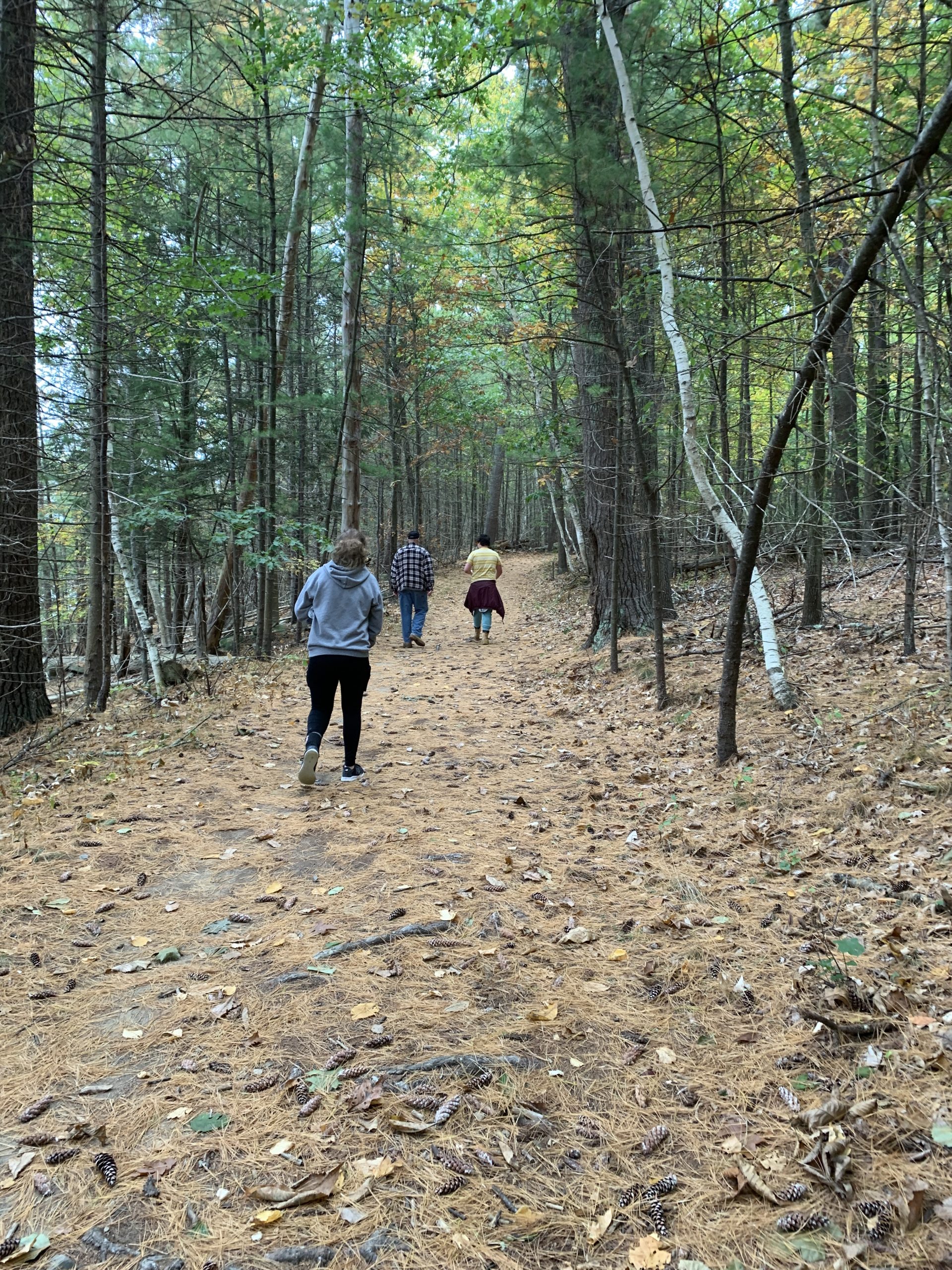 I am so fortunate to live and work on the NH Seacoast.  I am close to the ocean, mountains, lakes, ponds, and all the hiking and outdoor adventures that I can image… and probably some that I can't.
It's still winter here, but despite the groundhog seeing his shadow, it is downright balmy on the NH Seacoast this week.  Might hit 50 in a day or two which means we'll all be outside soaking up the sunshine in our flip flops, planning out the garden, and trying to minimize the overload of screen time that comes with hybrid schooling.
This is also the time of year for a lot of folks to start prepping for their outdoor seasons – Guides and Captains. Doesn't matter if you're a hiking guide, climbing guide, hunting guide, saltwater guide, freshwater guide, charter boat captain, or renewing your USCG license.  I'm sure I missed a few types in there, but one thing is the same for all types of guides and captains – you need current First Aid CPR AED certification.
It's hard to find courses right now.  Not all instructors or locations are offering classes due to COVID.  But if you're searching for a class here are some important tips and what to look for.
All valid courses involve some sort of hands-on skills component.  If you see a class that is 100% online, does not involve any CPR or First Aid equipment, has you make a handmade manikin out of household items, or has a 'reverse demonstration' – it most likely is NOT a valid course.  Curious about manikins made out of household items?  Check out my YouTube channel for my attempts at demo videos!
Remote or virtual classes can be valid classes.  Many instructors, like myself, are offering remote skill sessions if you can't attend an in-person class. These class usually involve blended learning – you will take an online course first that covers all the course videos and slides (and exams if needed).  You then pick up, or we mail you, a supply kit with CPR and First Aid equipment.  We meet on Zoom to do the hands on skills, and once the equipment is returned you receive your certification card.  The key thing with this option is – you will use actual CPR and First Aid equipment.  For my AHA classes you will need to download a free app that will allow us to meet the AHA Assistive Feedback Device requirement for adult CPR.
Be wary of super speedy short classes.  Different types of courses have different timelines.  Full classroom courses are around 6-6 1/2 hours long.  Renewal course are around 3-4 hours long. Blended learning courses have a self-paced online course and then a 1-2 hour skills session class.  If someone offers you a *wink* 1-2 hour renewal for First Aid CPR AED you might want to ask what they are NOT covering.  The time to discover that you don't really know how to recognize a stroke or how to control bleeding should not be when you're 3 hours from the trail head with no cell signal or a good hour or more offshore.
We're still in a pandemic, so PPE is not optional.  Courses should be following CDC and program guidelines.  I can't speak for all programs, but the AHA, ARC, ASHI, Medic First Aid, and EMS Safety all require PPE in classes and encourage physical distancing and limited shared equipment.  Everyone is not vaccinated and we're not in the clear on this yet folks.  As instructors – just like when you're with clients – we're all making sure the people in our classes (or your trips/charters) are SAFE.  This means PPE, physical distancing, minimizing sharing of equipment, etc.
Getting or renewing your certification is not the end goal.  Okay, it might be your first (or second) goal, but your clients are putting their trust in you to educate them and keep them safe while on your charter or trip.  Earning that First Aid certification card – note I wrote earning, you actually have to participate and demonstrate skills to your instructor before you'll earn your certification – is not the final step.  You have to make sure you are following through.  Are you planning ahead to make sure the client will be safe on your trip or charter?  Do you do a medical intake form or ask basic health questions before heading out?  Is your First Aid kit stocked? Do you have action plans that cover First Aid emergencies?  Is there additional safety training you should have to do the job that you do?
Be Prepared.  This is like the motto for most youth and adult organizations.  I volunteer with both Girl Scouts and Boy Scouts and they both share this motto.  Most of their badge work involves planning, preparation, and practicing skills before completing the badge.  Which makes sense.  If you're planning a trip or charter for a client – include first aid and safety in your plan.
So… what course should you take?  For Guides and Captains any valid First Aid CPR AED course will meet your licensing requirements.  I offer 2 programs – American Heart Association (AHA) Heartsaver First Aid CPR AED and American Safety and Health Institute (ASHI) CPR AED and Basic First Aid.  All can be taken as classroom or blended courses.  The AHA only has the full classroom course or the blended course – there is no renewal class option. However through the AHA I can issue a separate USCG certificate for mariners in addition to their certification card.  It lists all the CFR numbers that the course meets.  For ASHI courses I can provide a classroom course, renewal/challenge course, and a blended learning course.  All blended learning courses have classroom and remote skills session options.
If you're interested in the courses and programs I offer you can click on the 'class schedule' link on the menu bar to see the types of courses and class schedule.  I have a regular schedule of open enrollment classes and can schedule on-site classes for your organization – just email me to find out more.
Stay safe everyone!
It's the season for certifying Guides, Mariners, and Charter Boat Captains