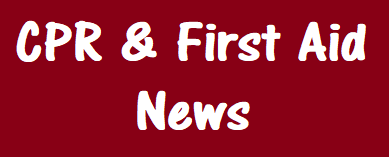 Since the spread of the Coronavirus- COVID-19 is growing and more businesses and organizations are postponing, canceling, or closing I'll be posting updates on classes and general safety when there is additional information.
As of 3/16/2020 all classes will be held as scheduled. However I've made some changes to the classes and have different options you can choose from. If you wish to cancel or reschedule your class to a later date you can always do so.
These updates are based on the following training memos and information:
Centers for Disease Control guide on how to protect yourself
American Heart Association Training Memo on COVID-19
American Safety and Health Institute Memo on COVID-19 for Training Centers
American Safety and Health Institute Memo on COVID-19 for CPR and First Aid Providers
3/16/2020 Updates:
If you are sick, or feel like you are coming down with a cold or flu please contact me to reschedule to a future class.
If you do not have immediate need to take a class, reschedule to a future class.
If you recently traveled outside of the US or to a state/community with a large number of reported cases of COVID-19, please reschedule to a future class.
All class sizes have been reduced to 4 or fewer participants to ensure that students can remain 6 feet apart from each other as much as practical per CDC recommendations. Please note: BLS team dynamics exercise will require providers to be in close contact with each other.
If you are registered for a classroom course and would like to transfer your registration to a blended course with a shorter skills session class please contact me. There will be no additional charge to transfer to a different course format.
Course charges for AHA Heartsaver blended options have been adjusted to the same cost as the comparable classroom courses or less.
Course participants who would like to schedule 1:1 skills sessions rather than attend a small group skills session should email me to schedule their skills session. There will be no additional charge to schedule a 1:1 private skills session. Keep in mind I have children who are now doing remote learning at home so I only have a few open spots per day to provide this.
You can cancel your course registration at any time. Students who have prepaid for their course will receive a full refund with the exception of any online course links that have been activated.
I am currently working on the May class schedule to provide additional course dates to reschedule to.
If you have any questions please feel free to comment or email me.
Health & Safety Update 3.16.2020