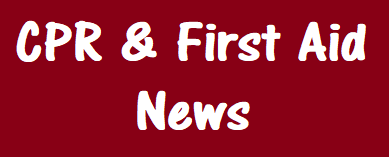 As of 3/27/2020 all layperson classes will be cancelled through 5/4/2020. This is to follow the NH Governor's Emergency Order #17 to Stay At Home. All BLS Healthcare Provider classes will be held as scheduled to continue to support their essential workplace requirements.
If you an essential employee needing layperson certification to continue working (care providers, workplace safety teams, etc.), please scroll down for exceptions to allow you to continue working.
All NH Emergency Orders are posted here: NH Emergency Orders.
Classes this applies to include:
Classes cancelled 3/27-5/4

AHA classes
ASHI classes
Other classes
Heartsaver CPR AED
CPR AED Skills Session
CPR for New & Expecting Parents
Heartsaver First Aid
First Aid Skills Session
Infant CPR at Portsmouth Hospital
Heartsaver First Aid CPR AED
CPR AED and First Aid Skills Session
Heartsaver CPR AED Skills Session
Pediatric CPR AED and First Aid Skills Session
Heartsaver First Aid Skills Session
Heartsaver First Aid CPR AED Skills Session
Heartsaver Pediatric First Aid CPR AED Skills Session
If you are scheduled for any of these classes in March, April, or early May I will be rescheduling you to the next available comparable class in late May and June. I will be continuing to follow CDC recommendations of 6′ of social distancing and thus all classes will have 4 or fewer participants. All course participants will be receiving an email with this and additional information.
More classes will be added to the May, June, and July class schedule shortly.
If you are working as an essential employee and your certification will lapse:
I will provide 1:1 blended course skills sessions for essential staff needing certification in order to remain working. Please contact me for information and to schedule.
These updates are based on the following training memos and information:
Centers for Disease Control guide on how to protect yourself
American Heart Association Training Memo on COVID-19
American Safety and Health Institute Memo on COVID-19 for Training Centers
American Safety and Health Institute Memo on COVID-19 for CPR and First Aid Providers
Updated American Heart Association Interim Guidelines on Card Extensions During COVID-19
I encourage anyone not needing to class right now to defer and schedule their class in a few months.
Health and Safety Update 3/27/2020