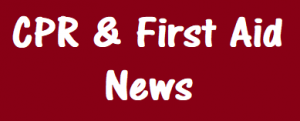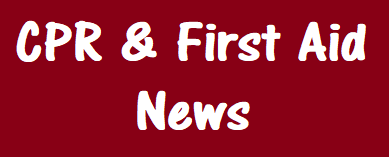 Earlier this month I wrote about an AHA study from last June, Are you prepared for an SCA at work? The study found that over 50% of employees did not know where their workplace AED was located. Only 35% of employers offer CPR or First Aid training for their employees. Do you know if your workplace offers or sponsors CPR or First Aid training?
I've been fortunate to travel to a number of businesses, organizations, child care centers, and schools to offer courses. There are many other organizations that don't consider safety training for their employees until they have an actual emergency at work. More commonly I'll have someone in one of my community courses who will share that they are there because something happened at work and they didn't know what to do.
Would you know what to do if someone suffered cardiac arrests or became injured at ill at your workplace?
According to the AHA study, Americans unprepared for workplace cardiac emergencies, a third of workplace training courses were schedule after a workplace incident had occurred. One third of the safety managers participating in the study said that lives were saved due to training and 75% said that medical emergencies or workplace injuries were treated based on the training that had been provided.
CPR AED and First Aid training can make a difference until more advance care arrives. Most of the onsite-training I have been requested to provide has been for CPR AED only, I receive fewer requests for First Aid training. Early recognition of a medical emergency can be critical in providing basic First Aid and calling 911.
Does your workplace offer training? Have you asked if they would be willing to host a course?
I travel to provide courses for businesses and organizations. I can also schedule courses at my classroom for your workplace. I'm also not the only instructor who does this, many do. You can contact me to find out how to schedule a course at your location or you can search for a course or find an AHA Training Center or Site to schedule a course for your organization.
Can you learn CPR at work?