Prime day is coming! Prime day is coming!
Shop for Amazing Prime Day Deals Here.
I buy a lot of my training supplies online. I actually don't have much of a choice as I can't find these products locally. I use a variety of online resources looking for good prices to help keep my course charges reasonable.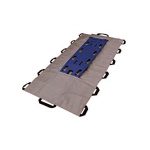 So if you've taken a class from me and wondered where you can buy a pocket mask, barrier sheet, bag valve mask, splinting supplies, a tourniquet, or more; I buy them all online. I don't get them all from Amazon, but a few things I do.
Full disclosure – the Amazon links on my website are affiliate links. For each item you buy I receive a small percentage.
I don't know what First Aid, CPR, or Safety gear might be on sale during the Prime sale, but you can check out the Prime Day Deals here.