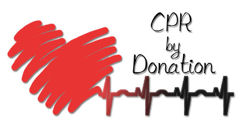 After a summer/fall hiatus CPR by Donation is back!
Things got really busy this summer with my kids, a summer camp job, and college touring. Followed by a very busy start of the school year.
I'm thrilled to be able bring CPR by Donation back later this month! The program will still run roughly every other month beginning in 2016.
For information on the program and to register for the next course on November 21st please visit my CPR by Donation webpage.